Pigments for plastics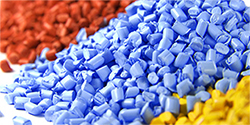 Looking for high-quality inorganic color solutions as well as pigments for plastics? Look no further: HIGHGRADE has a wide range of products for coloring PVC pipes, PVC window profiles, vinyl coverings, gutters, roof profiles as well as fibres, films, sheets, machine cladding and technical profiles of all common thermoplastic materials efficiently. Whether it is a standard product or tailor-made - you can rely on our plastics know-how.
Ideally suited to a range of applications, including PVC pipes, window profiles, vinyl siding, gutters and profiles, HIGHGRADE plastic colorants guarantee maximum color strength, stability and low coloring costs. Plastics producers and compounders will find HIGHGRADE colorants are tailored to their needs and provide streak-free coloring on injection moulding machines, counter-rotating twin screw extruders and mixer dosing applications.
Pigments for coatings and paints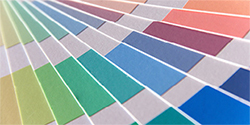 Brilliant durable colors are engineered. Our high-performance inorganic pigments for coatings and paints not only show objects in their best light, but also withstand the toughest demands.
Depending on application requirements, Heubach pigment compounds provide paints with key attributes such as color strength, coverage, durability, chemical inertness, light and weather fastness as well as good environmental performance.
Pigments for concrete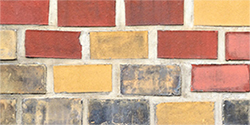 Where high demands are made on the appearance and durability of construction materials, the right kind of pigments are required. HIGHGRADE offers inorganic coloring solutions that do exactly what they say they do and last the entire lifetime of the building.
Pigments for concrete The availability of high-performance construction materials is essential to modern architectural design. Whether its concrete products, such as colored roof or glazed wall tiles, plaster or ceramic products, demands on the appearance and durability of building materials are continually increasing. Colored products need to maintain their original appearance throughout the lifetime of the building regardless of weather and climate. HIGHGRADE provides color solutions designed to do just that across a vast range of construction material industry applications.
Pigments for concrete HIGHGRADE's pigments offer unrivalled fastness properties that make them ideally suited to demanding construction material applications. HIGHGRADE's complex inorganic color pigment compounds are produced using state-of-the-art high-temperature (above 800° C /1500° F) processing. Precision control of particle morphology and particle size distribution during this process results in HIGHGRADE's high strength and hiding power as well as the enhanced dispersion obtainable with these pigments in various formulated systems.