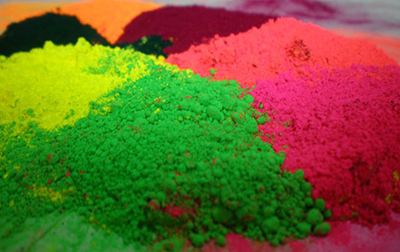 Dongguan High Grade Chemical Co., Ltd. is a pigment manufacturer with independent intellectual property rights and invention patents in China. It specializes in the production of ultramarine blue, titanium yellow, bismuth yellow, high-pigment pigmented black and so on.
In recent years, the company independently used nano-technology, using their own scientific research to produce high-tech pigments.
Companies engaged in pigment research, the introduction of advanced production technology, to absorb the quality control measures at home and abroad counterparts, the use of advanced testing equipment to ensure the stability of the product and batch consistency, while paying more attention to product environmental protection. The SGS test ROHS, EN-71, REACH, PASH non-toxic requirements, all qualified.
High Grade products in the market have a higher visibility, has won the recognition of the market and users. Establish a good reputation, the products are exported to Southeast Asia, South America, Eastern Europe, the Middle East and other countries.
The future, the company from the research and development continue to introduce new varieties, management from the management of product quality, so as to better serve our customers and create a new level of paint.
Main products: ultramarine manufacturers, ultramarine pigment, carbon black manufacturers, carbon black manufacturers, titanium yellow, pigment black, pigment black, Guangdong ultramarine manufacturers, Guangdong carbon black manufacturers, Guangdong carbon black manufacturers.